MOM Consultant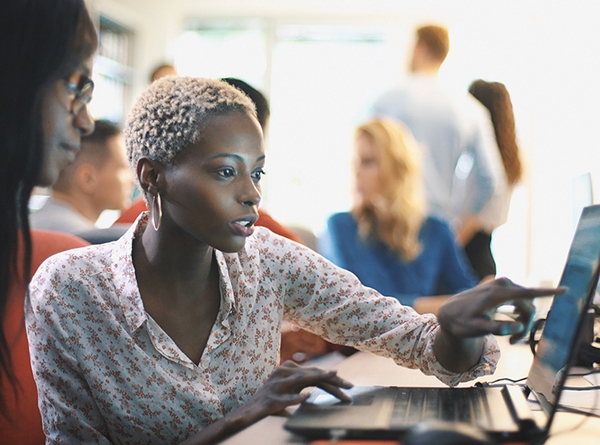 Brighteye is an independent software vendor that was founded in Belgium in 2003. Brighteye has multiple offices in Belgium and the Netherlands, supporting both local markets and global roll-outs for international customers in different industries such as food & bev, chemicals and discrete manufacturing.

We are happy to tell you that we can work with big names such as Michelin, Agristo, Mulder, Poco Loco and many more. Not only in Belgium can you find Brighteye-believers, but throughout the EU, US and China.
Brighteye uses the customized Momentum DevOps toolbox for its Momentum implementation projects. This state-of-the-art project approach enables us to build long-term projects and relationships, putting the customer at the center of the partnership.

Because we are only fulfilled with only with happy customers.
Profile
Experience with MES/MOM development and integration and working with source control systems (Mercurial, SVN or Git)
Knowledge or experience with any .NET ORM (EntityFramework, nHibernate, DataObjects .NET or other) and WPF
Knowledge of the .NET Framework, C# and MS SQL Server (or other DBMS), algorithms and data structures
Understanding of SQL, Object-oriented programming and the principles of asynchronous and multithreaded programming
Knowledge or experience with WCF is a plus
Intermediate or higher knowledge level of English (written and speech)
Desire to constantly learn, develop and be a professional in the domain
Hands-on and team player mentality
What we offer
A challenging career in a fast-growing EU company with a strong track record,

A job in a company with an open and no-nonsense culture,

An international team of professional and helpful colleagues,

Guidance in getting up-and-running and coaching of junior profiles,

Opportunities to learn, develop your skills and knowledge and grow within the company,

Possibility of partially working remotely / from home,

A competitive salary,

A contract of indefinite time.
Impact, growth & connection. Those are our three promises to you.
As our company experiences rapid growth, everyone has impact on our success and expansion and everyone has the opportunity to take ownership of projects. But it's not just our organization that is thriving. We deeply value the personal growth of our colleagues. To ensure you're on the way to reaching your full potential, we came up with a comprehensive personal development plan. Lastly, we promise connection. You will have the chance to collaborate with a diverse, international team. And our extensive network of partners and customers enables you to establish connections worldwide.
Your job includes:
Configuration and development of the Momentum standard software to meet the functional requirements of (European) manufacturing plants,
Occasional customisation work, in the support and to extend the configuration projects,
Support and continuously improve the system functionalities for projects of industry leaders,
Working with international teams and specialists who are at the forefront in production processes improvement,
Participating in workshops and seminars aimed at improving the skills of each specialist and the team as a whole,
...