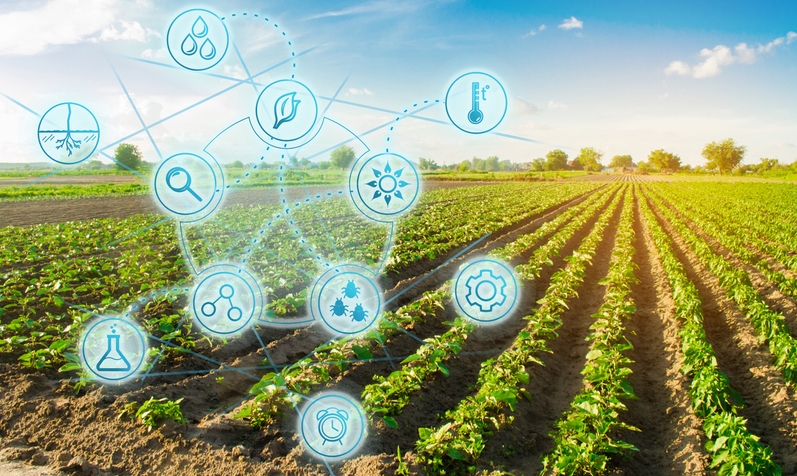 DIGIPOM - Digitalising the potato industry
On Tuesday 14 December we had our first edition of DIGIPOM: an afternoon full of inspirational presentations & talks for the potato industry.

You can now request any of the talks on-demand to watch them when it suits you best.

Optimize your operations & eliminate the constraints in Manufacturing Operations Management, to unleash your fullest potential now.
DIGIPOM 2021
The benefits of digitalisation in the potato industry

'Digital technologies support European farmers in providing safe, sustainable and quality food. Existing and new technologies such as the internet of things (IoT), artificial intelligence, robotics and big data can contribute to making processes more efficient and can lead to the creation of new products and services.' (The Standing Committee on Agricultural Research report from June 2019)
 
DIGIPOM was called to life by Brighteye as a testimony to this widely accepted vision, with a focus on digitalisation of the European potato processing industry. Brighteye has helped a large number of potato and vegetable processing companies gain business momentum in their industry We help organisations to manage the constant flux of business demand with a fully digital production as we understand your business and challenges such as:
 
the focus on optimal yield
processing natural raw material, with variable specs
unpredictable quality degradation of stored potatoes
the growing number of custom stock keeping units
shelf life and quality reporting commitments for (retail) customers
vendor inventory management
unpredictable amount of orders and order quantities
Organisation & location
After requesting the talks you would like to watch, you will receive an e-mail with the link to the talks.

Participation fee
The participation to this event is free of charge for the target audience in the potato & vegetables industry.

Target audience
CEO, IT Manager, Head of Operations, Supply Chain Manager, Inventory Manager, Quality Manager, ...

Questions and additional info
For questions you can reach out to eline.debaets@brighteye.be
Get inspired by our speakers & their stories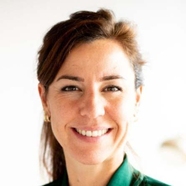 The importance & benefits of a digitalised company in a high- demanding society
Dewi Van De Vyver, Belgian ICT Woman of the Year 2020, was one of the founders of the Antwerp digital innovation company Flow Pilots in 2011. In the meantime she has been leading the company as CEO since 2019 and manages her 30-person team with a fresh vision and mission. She is continuously investing in trainings on new evolutions in technology and ICT for her and her team to stay on top of their game. 

She is very passionate about disruption, digitalisation and innovation and believes that embracing digitalisation, creates immense opportunities for organisations as it influences everything around us. Dewi will kick off DIGIPOM with an incredible keynote on the importance on innovation, digitalisation and technology in the industry 4.0.
Dewi Van De Vyver
CEO at Flow Pilots
LinkedIn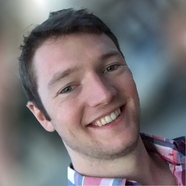 How a crisis became a growth opportunity thanks to digitization and MOM innovation
We all still remember the empty store shelves in the spring of 2020 too well. How could such a thing happen? Were the stores not equipped for this or was their supply chain insufficiently flexible? Could the suppliers not deliver on time? Or was there more to it and was there really an acute shortage? Where chaos and scarcity reigned, the Welsh Puffin Produce – producer and distributor of Welsh potatoes and vegetables – not only continued to easily deliver to existing customers, but also won new retail contracts in Great Britain while the competition looked on helplessly

Brecht Verlae, Independent Project Manager for Smart Manufacturing & Industries, will enlighten you on Puffin Produce's incredible success story thanks to:
 
a very high degree of digitization
the use of Brighteye's innovative MOM platform 'Momentum'
and a smart organization

And how this helped them grown strongly in recent years, even during a global supply chain crisis
Brecht Verlae
Project Manager at Vebrecon
LinkedIn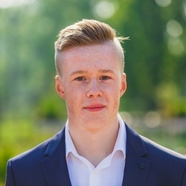 Predicting quality degradation of natural raw materials for yield perfection
A significant part of the yield is lost at the potato-processor. The loss fraction is directly and indirectly influenced by multiple factors, such as the characteristics of the variety, environmental factors, management decisions and their interactions. The complexity of these interactions makes it difficult to determine the storage period in such a way that the losses are minimal. Thus being able to provide a model that predicts the loss fraction after storage intake for each incoming load and the yield decrease in time, can be of great importance.

Nick Braeckman, MOM Developer at Brighteye, will present the first results of his research on this subject, in close collaboration with Lieven Decorte, Founder and Product Manager of Brighteye. He will showcase a data-driven methodology, using machine learning techniques, for successfully predicting the quality degradation and thereby providing the potato-packer with useful decision information.
Nick Braeckman
MOM Developer at Brighteye
LinkedIn